The co-host this weekend is the CMA New Artist of the Year: Jelly Roll. He tells Lon a lot of stories from the awards show, including his opening duet with Wynonna, and his party afterwards with Lainey Wilson. He also talks about his new friend Zach Bryan, his viral acceptance speech, and his 3 hour conversation with Eric Church.
This week's co-host is Jelly Roll, who is in the Top 5 with Save Me featuring Lainey Wilson. Jelly told Lon: "I think it's been our fastest growing single, and that's before she was the Entertainer of the Year. So now I'm honored to say I've got this big ol' hit record with the Entertainer of the Year!"
Lon asked him when was the first time he saw Lainey after she won Entertainer? "The moment for me was at the afterparty. This was the core memory for me. I go back to where they have a couch and Lainey is there taking pictures. I stand up on the couch and go, 'Where's the Entertainer of the Year?' Lainey looks up, and we hugged each other, and said 'We did it.' That's the forever memory for me."
Jelly says his CMA acceptance speech went viral: "I'd never experienced a viral moment. They think 80 million views is what they think this speech got. Lots of famous people have reached out to me about this speech. It was overwhelming. What happens is the reposts. The way they put it to me is that 1 in 3 people in America have seen it."
There was also a lot of talk about his performance with Wynonna: "lt felt like we needed each other. I was nervous. I don't know if I was holding her up, or she was holding me up. She didn't have any time to rehearse. I called her a few days before the show. She didn't hesitate."
How did it come about? "They called me and asked if I would open the show.  I told them I'd like a special guest.  They had a list of suggestions, and Wynonna was the first one.  I called her.  I knew she had a heart for the broken. We both believe in the power of music. She said 'I'm in.'  We go her a jet because she had a show in Texas the next day."
In September, Jelly opened for Eric Church: "I only did those shows because I wanted to meet Eric. I wrote a list of questions I always wanted to ask.  The second night, his tour manager gets me, and says, 'Hey man Chief wants to meet you, do you want to hang out with Chief?'  We sat there for 3 hours. He answered every question. I will never forget that night."
Jelly also got to sing with Eric: "After I left him that night, I went skinny dipping in the Columbia River. Lifelong memory. I didn't wake up until 6PM the next day. I woke up to a text that said, 'Meet Eric for soundcheck at 4.' So I obviously missed that, texted him, asked if I could still sing, and he said, 'Yeah just come out and have fun.'"
Lon asked Jelly about the story that he broke his CMA trophy: "That happened backstage. It dropped and completely shattered. It was so bad! It was a prop award, but it was a real crystal award. It was super heavy. I think they're gonna superglue it and send it back to me."

Jelly also has great stories this week about Chris Stapleton, Cody Johnson, Riley Green, Parker McCollum, and Dustin Lynch.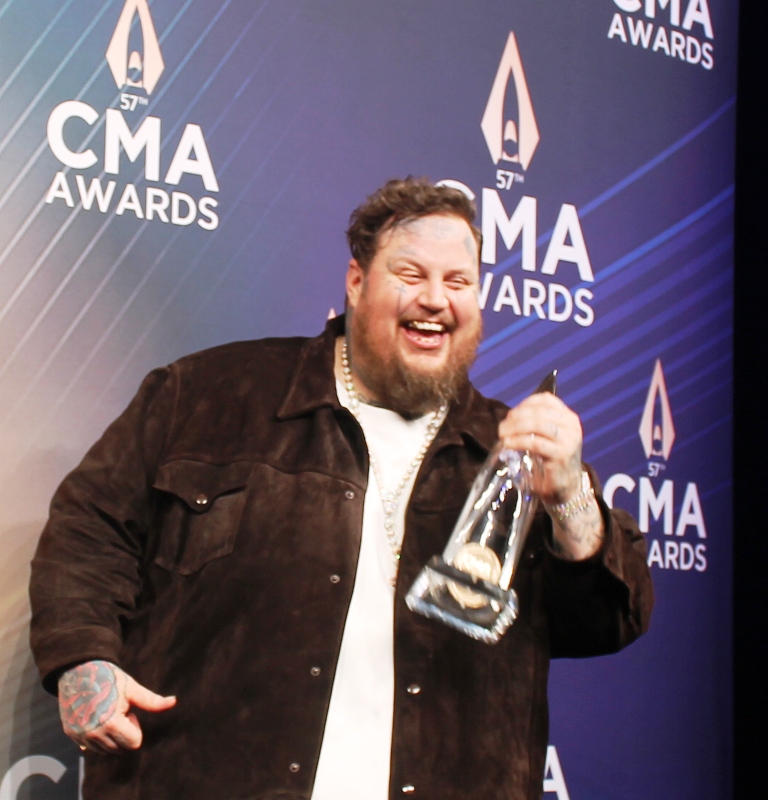 NEXT WEEK: Luke Bryan
Category: CO-HOST