The co-host this wknd is Lainey Wilson, who is in the Top 5 with "Watermelon Moonshine." She is nominated for 9 CMA Awards, including Entertainer Of The Year. She looks back at her tour with Luke Combs, and her new duet with Jelly Roll. Plus we meet her dog Hippie Mae.
She's actually co-hosting from her Nashville home on her one day off: "I'm doing laundry and trying to catch up on a few things."
She also has 9 CMA nominations, including her first for Entertainer of the Year: "That one right there, you know I'm rarely speechless. That's crazy. It's an overwhelming to have the kind of support I have. I don't take it for granted."
She told Lon she'd like to win Album of the Year: "I grew up watching these award shows. Album of the Year is special because it's a win for everybody who was involved in making the music."
She's in our Top 5 with "Watermelon Moonshine." She told Lon, "It's got a set of wings. I've never had a song move up the charts this quick." But her duet with Jelly Roll is also in the Top 30: "He has the biggest heart of anybody I've ever met. I'm so proud of this song, and proud to be singing it with a dude like him."
Lainey remembers being in a video with Parmalee in 2015: "I had been in town for 4 years. They needed extras for their video, and anyone needed extras, they'd holler at me. It was definitely something for me to call home about."
While doing the interview, Lon saw her pick up her dog, and he asked her about it: "She was shorting, and I wanted you to know it wasn't me. This is Hippie Mae Wilson. I was going down to get her during the pandemic, and I was writing a song called Hillbilly Hippie. She's a French bulldog."

Lainey also has great stories this week about Jon Pardi, Jordan Davis, Dylan Scott, Morgan Wallen, and Thomas Rhett.
NEXT WEEK: Lainey Wilson Part 2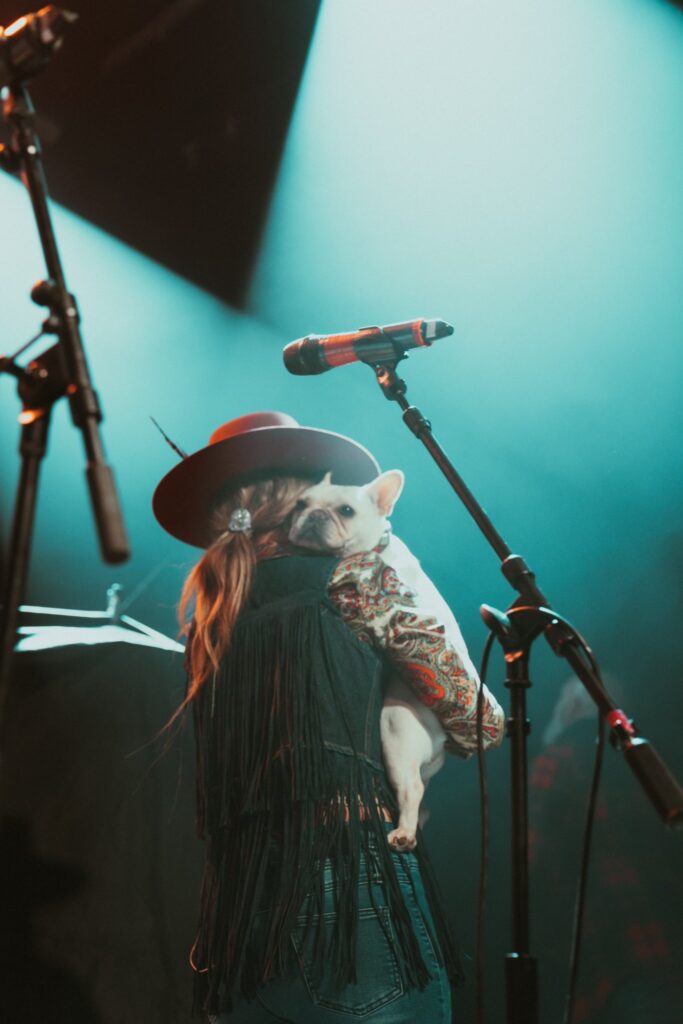 Category: CO-HOST