The co-host this week is Bailey Zimmerman, who is in our Top 5 with "Religiously." He's on the road now with Morgan Wallen. He talks about his experiences playing stadiums all year, and the stars he's met, including The Jonas Brothers! He also looks back at his first time playing CMA Fest.
Bailey has been playing stadiums all year with Morgan Wallen: "I've got so much to prove, being around Morgan, Hardy, and Parker McCollum, I've got something to prove, and I don't wanna mess it up. Nothing like cutting your teeth on a world tour."
While on tour, Bailey had a chance to meet the Jonas Brothers: "We were in Boston playing Fenway Park, and I saw Kevin Jonas at my hotel. I asked my manager, and he hooked us up. We went to their show after Fenway, and they hung with us for a long time. I used to watch them on the Disney Channel. That was crazy!"
Back in June, Bailey celebrated his first two #1s with a party in Nashville: "It made me realize how important everybody is, and how many lives were changed by these songs.  That day was so special for me. You showing up that day was sick! I didn't even know you were going to be there.  It meant a lot!" Lon presented Bailey a #1 plaque that day.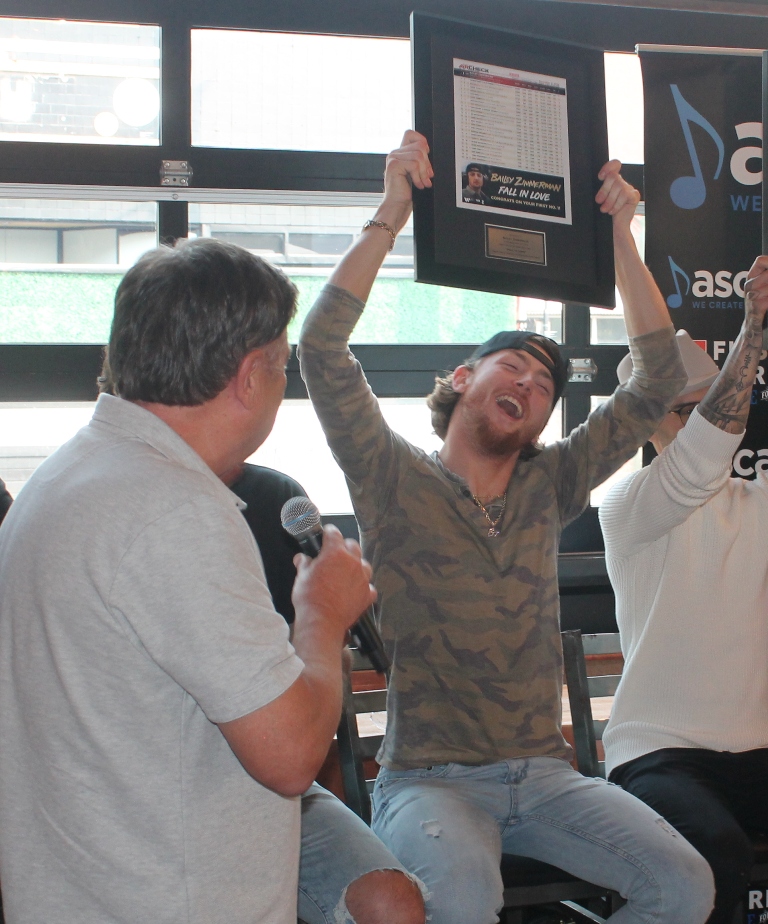 Bailey will begin 2024 at Luke Bryan's Crash My Playa in Mexico: "What a blessing to get to play that show. I was so ecstatic to get to play that show. It's right before my birthday. The first time met Luke, he said to me, 'I didn't have as many hits as you do when I was your age.' So that gave me a lot of confidence."
Bailey says he's become friends with Kane Brown: "He's like my first artist-friends. He invited me to his house, and we've become friends. I've never seen anything like that. His basketball court, his garage, hanging with his family. It's like a hotel! I'm gonna have to get more hits before I get a place like that! It's sick."
Since Bailey has been on tour with Morgan Wallen, Lon asked about Morgan shaving his head: "We didn't know he did it. Hardy told me about it. He goes 'Dude did you see Morgan shaved his head?' It's very country, something my friends would do. It won't happen with me. I'd never shave my head!"

Bailey also has great stories this week about Jelly Roll, Dustin Lynch, Jake Owen, Hardy, Thomas Rhett, and Tyler Hubbard.
It was Corvette day at the Countdown studios. Bailey drove his 2022, and Lon brought in his new one. After the show, they spent time comparing cars. See photo below.
NEXT WEEK: Parmalee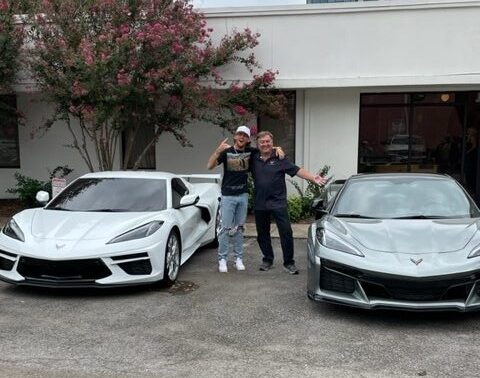 Category: CO-HOST