This week Parker McCollum co-hosts the Countdown with Lon. His current hit 'Handle On You,' is in the Top 5. He will release his second album, Never Enough, on May 12th. He's doing shows with summer with Eric Church and Morgan Wallen. He looks back a his first year as a married man. Plus he talks about his Texas ranch.
Bailey Zimmerman was Lon's co-host a couple weeks ago, and brought up Parker's name: "He called me and told me he was going to be on the show with you, and I said, 'Dude, he's a Corvette fan.' Bailey has a mid-engine Corvette. I waited til I had a couple hits til I bought mine. I know that feeling so well: buying your dream car. There's no better day than new car day."
Parker opened a show for Eric Church last year, and will do two more this year: "I see myself emulating a lot of his live show. I got there the night before, watched his sound check. He wanted to meet me, so I got to sit and talk with him for an hour. The next day when I played my show, he watched my whole show. I thought that was really cool."

Parker told Lon he just bought a house in Texas: "I haven't told anybody that yet. Nobody know it. I'm gonna keep my house here, but I have a house near Austin. I'm re-doing it right now, and we'll move in this summer. It's on a little bit of land. But I want a bigger ranch at some point within an hour of that place.
You can see some of the place in his current video: "We shot that at my ranch in Texas, I wanted to drive my Corvette down there, out in the middle of nowhere, I've always wanted to drive those roads, so for an hour, we did, and got it on film. I got it up to 109, but it was hard with a cameraman in the passenger seat."
A couple months ago, Parker received a call from Peyton Manning: "I was on my bus, and Peyton called to ask if I wanted to play golf with him & his brother Eli in March. It was a special golf course, Augusta National. We played Rodeo Houston on Tuesday, flew to Augusta, and played golf for two days with them. It was a good time."
Parker also has great stories this week about Chris Young, Dierks Bentley, Cody Johnson, George Strait, and Thomas Rhett.
NEXT WEEK: Garth Brooks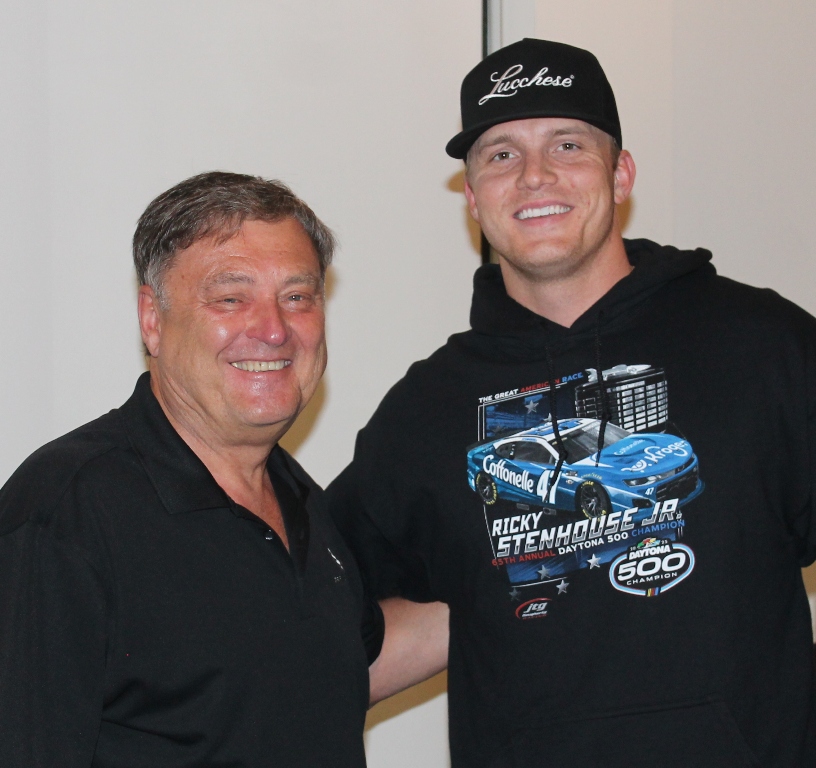 Category: CO-HOST