The co-host this week is Thomas Rhett, who is in the Top 5 with "Angels (Don't Always Have Wings.) Thomas is on the road this summer with Cole Swindell. He's about to release a new album: 20 Number Ones. He's also a writer on the current Top 20 by Dustin Lynch.
Thomas told Lon, "We're celebrating ten years and 20 #1s. It's cool because there are a lot of old pictures in the booklet that go back to me playing my first instruments, showing all the highlights along the way."
Thomas & Lon talk about writing the song, and how Thomas came up with the falsetto part in the chorus. "I recorded this at my home studio. This was the only song I did by myself. I kept singing it until it felt like it was in my wheelhouse. That song is easy to sing on Thursday night. Harder on Saturdays. I pray every night when I sing that song."
Thomas has been on the road all year with Cole Swindell: "Cole has been on a rocket ship. To watch him get engaged, and have the biggest career moments, I'm so proud of him. I've known him a long time, he told me he's been waiting for the right girl, and I'm so happy for him, they're in the early stages like two love birds."
The last time Cole was on tour with Thomas, they wrote a big hit. How about this time? "We wrote one song that we're going to record next week. I'm real excited about it."
Thomas was a writer on "Stars Like Confetti," the current Top 20 by Dustin Lynch: "This was a covid write. I had this idea from our anniversary. Me & Lauren were at our farm. No moon, but the stars were like crazy. I said 'It's like God's throwing confetti.' To watch it climb the charts has been so cool."
As they got to Morgan Wallen's song in the countdown, Lon asked Thomas if he ever thought about shaving his head: "Man, my wife would kill me. Every time I get a haircut, she gets upset. But I could see it. If I had something like Morgan with the mullet, I'd get to a point where I'd just shave it.  I can see how Morgan got there.  Or he lost a bet."
Lon spotted Thomas' classic 70s Bronco in the parking lot. He asked Thomas about it: "I love it so much. I though it about selling it five times, and then I never do. My kids love it too much, and I love it too much. The biggest reason I thought about selling it is because all four of my kids can't fit in it. It becomes a fight every Saturday night, when we go to Sonic, who's going in mom's boring car, and who's riding with dad. It's always an argument, so I go maybe I'll sell it and buy a Suburban. But I keep it."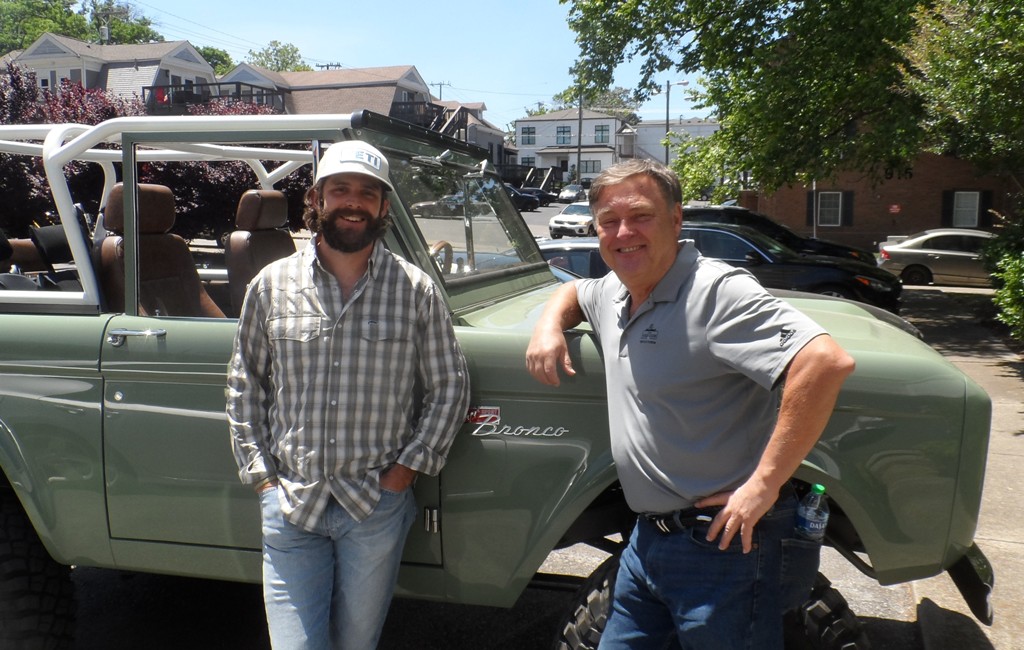 Thomas also has great stories this week about Justin Moore, Jordan Davis, Lainey Wilson, Nate Smith, and Dan & Shay.
NEXT WEEK: Bailey Zimmerman
Category: CO-HOST