This week's co-host is Scotty McCreery, who updates us on his 7 month old son Avery. Scotty is on the road now with Brooks & Dunn. He & his family were in Nashville for the opening of the American Currents exhibit at the Country Music Hall of Fame. He's also been working on some new music, and hopes to get it out later this year.
Scotty's son Avery is now 7 months old: "He looks like a completely different human.  He smiles and you realize that it's not just 'poop smiles' anymore.  He's already a little jokester, laughing at us, gives us these little winks, and he's sleeping through the night.  We have a baby bus, so he has a crib on the bus, and they're with me every day. It's awesome."
Scotty also says that Avery has been inspiring new music: "There will be a baby song on my next album, many more, every song has been inspired by him, every song has been influenced by the last six months of raising him, it's a good place to be. I feel I have a lot of ideas, and a fresh place to be."
Scotty brought his wife & son to a new exhibit at the Country Music Hall of Fame: "Such a special night. To have a small part of that museum dedicated to me just means the world to me. I have my NC State boots on display, my guitar is there. I made championship rings for 5 #1s, and my ring is in the Hall of Fame."
Lon asked if there was a memorable moment from the night: "Everybody was seated and listening to the presentation. I'm sitting there with my wife and Avery. All of a sudden, Avery decides it's a good time to pass gas and it was loud in this really nice moment. That's what having kids is all about."
Scotty told Lon he is definitely ready with some new music: "I think the next single will be from the next album. We've written so much new stuff, I feel like I'm ready for the next chapter. We're over half-way done."
Scotty teased a concert coming up in this fall that he's looking forward to:  "There's some cool stuff coming that are different and bigger than I've done before. There's one I wish I could tell you about in a football stadium that's gonna be a special event, but I'm just teasing you here, because I don't think it's been announced." Lon asked what region of the country is this football stadium in? "I'd say midwest."  
Scotty also has great stories this week about Tim McGraw, Luke Combs, Jordan Davis, Cody Johnson, Cole Swindell, and Dan + Shay.
NEXT WEEK: Lainey Wilson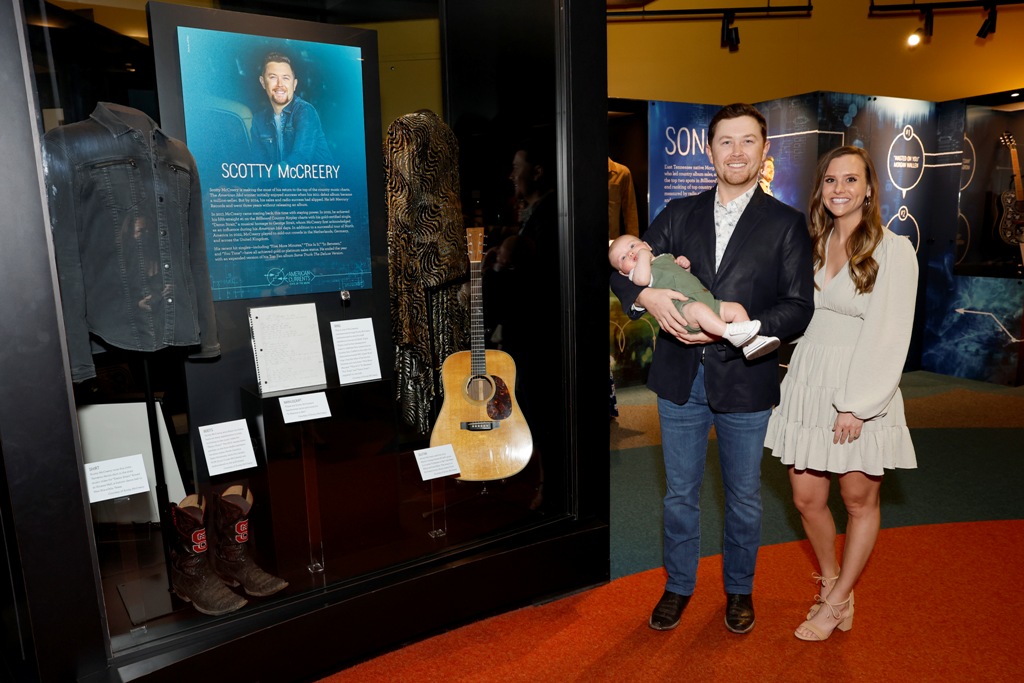 Category: CO-HOST