This week, Jordan Davis co-hosts the countdown. His second album, "Bluebird Days" will be released on February 17. It includes the #1 hits "Buy Dirt" and "What My World Spins Around." Jordan talks about the album, a world tour of Canada, the UK, and Australia with Thomas Rhett, and his friends in the Top 30. Plus, Jordan has been invited to play golf with Peyton Manning.
Lon asked about winning CMA Song of the Year for Buy Dirt: "What a great way to cap off 2022. We had already given the win or lose speech. I thought Stapleton was gonna win. When we heard our name, it was 100% pure shock. I abandoned my wife, and gave my brother a hug. He finally said, 'We gotta go get this thing.' That's by far the top moment."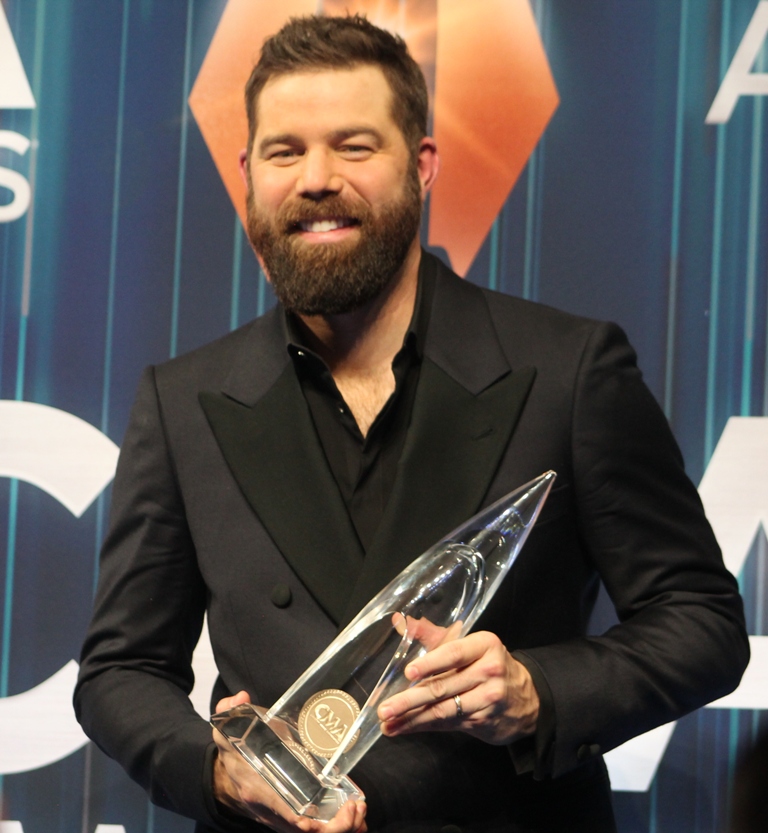 Jordan sang that song with Luke Bryan. Jordan told Lon that Luke has offered some advice on buying dirt.: "Let me tell you, he's got some dirt. He's my guy I call. Every time I find some property I usually call Luke and run it by him. He's the guy I go to, to make sure everything's good."
Last time Jordan was in our studio, he happened to run into Garth Brooks. Lon asked about that: "That was so cool, that day was special, the first time I got to shake his hand. It's cool any time you meet someone like that, and he remembers you. It's genuine, he knows my daughter's name. He's as good as it gets. I'll never be able to pass this studio, and not be like, 'I met Garth Brooks in front of that door right there.'"
Jordan spent most of last year on the road with Luke Combs. The tour began just after Luke's son Tex was born: "Luke had the look of 'I have a newborn at the house, leave me alone.' It's the no-sleep look. But that was a fun tour. He got me a on a pretty good prank. He was gonna block my bus with a truck full of dirt. But it was raining, so he put a bunch of potting soil in front of my dressing room door."
Jordan is on the road in Canada now, and he'll head to the UK next month. But in between, he has a special date coming up: "I'm playing Peyton Manning's charity event in March. He sent me a text before Christmas, and asked what I was doing March 2nd. He said 'If you're open, I think me, Eli, and Cooper are gonna play in Augusta if you wanna jump in.' I'm from Louisiana idolizing Archie Manning in New Orleans. So if I play with the Manning brothers, I won't be able to hold a golf club."

Jordan also has great stories this week about Thomas Rhett, Parker McCollum, Mitchell Tenpenny, Joe Nichols, and Kane Brown.
NEXT WEEK: Morgan Wallen
Category: CO-HOST