This week's co-host is Morgan Wallen. His third album, One Thing At a Time, will be released on March 3rd. His also launches his One Night At a Time World Tour on March 15th in New Zealand & Australia. Morgan's current hit, "Thought You Should Know," is in the Top 5. Plus he wrote two other songs in the Top 15.
One of those songs is "Wild As Her" by Corey Kent: "That's one of the first songs I wrote when I came to Nashville. For some reason I never cut it. I'm proud, I didn't realize these songs were where they are on the chart until I came in today. So this is cool, it's a nice surprise for me!"
The second song Morgan had a hand in writing is "Brown Eyes Baby" by Keith Urban: "I don't remember how long ago it was I wrote it. I didn't feel like it was a song I would record. We sent it to Keith, and he said he was gonna cut it. It's cool for me, because I was a teenager when I first heard Keith Urban. I loved his music, and so to have that full circle moment, it's pretty mind blowing."
Morgan wrote his current hit, "Thought You Should Know," with Miranda Lambert. He wrote it as a gift for his mother: "I had the idea for the song, and I wanted a woman's perspective. We got it done pretty quickly." So when did Morgan play it for his mother? "I sent it to her right after we wrote it. I really wanted her to hear it. She said it made her cry, and she was proud of me. Just making her know that she's important meant a lot to her."
Morgan's new album has a duet with Eric Church. He told Lon is was a last minute thing: "That was one of the last songs that made the record. I wasn't thinking about features. Literally the last week, I thought maybe I should get some of my friends on here. I hollered at Eric, sent him the song, he came in and did it, so it was awesome for me, because I'm such a fan of Eric."
Morgan has a milestone birthday coming up in May. Lon asked him about it: "I think its a milestone. I don't feel 30. It's still kinda crazy to me that I am. My buddies are saying 'You're gonna be 30, we gonna have to do something for you,' so they're gonna try to throw me some bash. I don't usually do that kind of thing."
Morgan's new album has several love songs. Lon asked if Morgan has someone special in his life? "No, not right now. I had a girlfriend, but not recently. I don't have anybody right now. It's kinda hard. Just how busy I've been, I've got my son, I've got an album, I've got a tour, it's hard to make time for that. I want to, though. I think I'm coming up on my settle down days. But I'm not in a hurry."

Morgan also has great stories this week about Thomas Rhett, Lainey Wilson, Parker McCollum, Keith Urban, and Tyler Hubbard.
NEXT WEEK: Luke Combs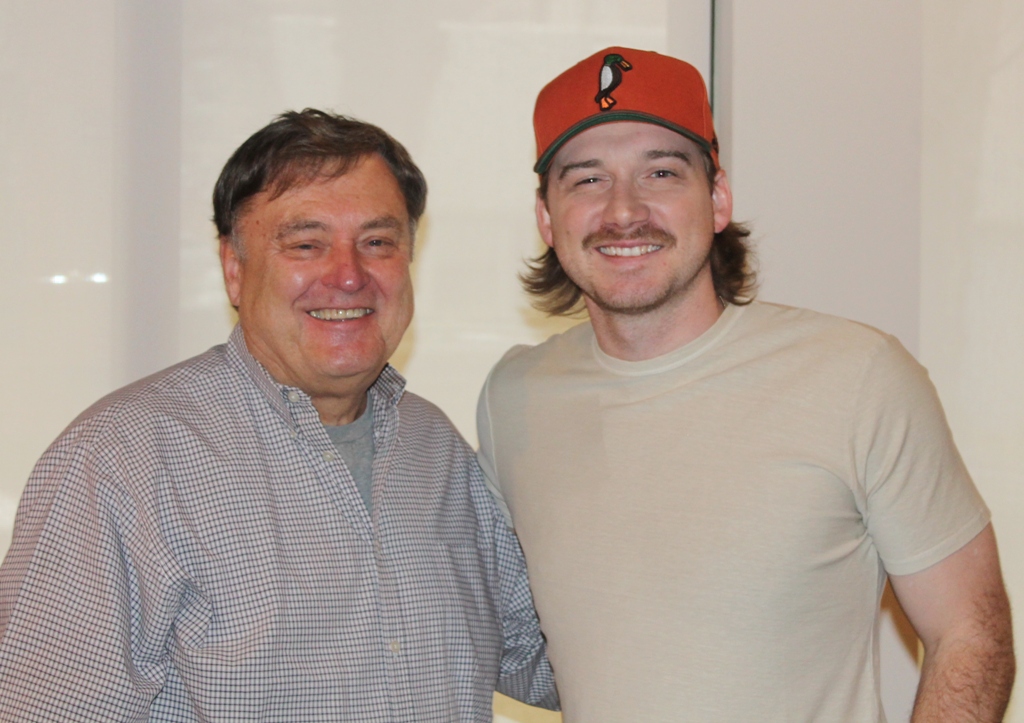 Category: CO-HOST