This week's co-host is Luke Combs, who is in the Top 5 with "Going, Going Gone." Luke will release a new album, called Gettin' Old, on March 24th. He then will begin a huge world tour, starting with stadiums in the USA. Luke & his wife Nicole are parents of an 8-month-old son Tex.
This week's co-host is the CMA Entertainer of the Year Luke Combs. "Winning it that first time was so unexpected, and then this past year. So much has happened. Obviously that award is the culmination of the entire team. To win that two years in a row, a lot of people don't win it once. But we did it for those two years."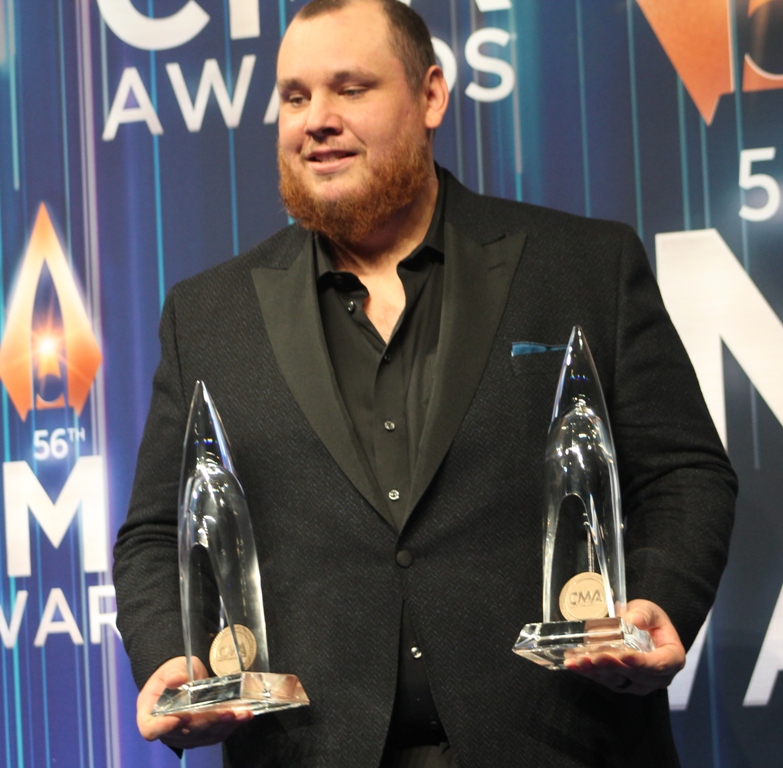 Lon also asked Luke about his 8 month old son Tex: "He's smiling, laughing, doing all the kid stuff. He's just a dream. I'm sure if we have a second one, he'll be a terror. Someone told me the first one tricks you into having the second one."
So are you a dull monty dad? Oh yeah, I'm doing it all. Diaper duty, formula, feeding, all the good stuff, blowouts, throw-ups, all that fun stuff. I'm doing it all, baby. He's ready to crawl like any day. Probably in the next month."
When Parmalee was in as Lon's co-hosts, the band recalled headlining a show in North Carolina when the two unknown opening acts were Kane Brown and Luke Combs. Luke remembers it too: "Yeah, also on that show was Thompson Square. That was huge for me. I don't have a record deal then. I'm very thankful for that. I appreciate those guys having me out, even more now. It makes me want to do that for other people."
Luke will be releasing a new album on March 24 called Gettin' Old. "The songs on my last album and this album were all from the same batch. We recorded 35-40 songs. I realized there was a difference between the piles of songs. Two different perspectives. Even though they were written at the same time. It spoke to the song "Growing Up & Gettin' Old." The things I used to write about, and the things I write about now."
When Jordan Davis co-hosted the countdown, he recalled that Luke played a prank on him. Luke gave the whole story: "I came out on stage during his set, and I had a bag of potting soil, and I said, 'You're always talking about buying dirt, and I thought I'd get you some. Look up at the video monitor.' And there was this video of us piling the dirt in front of his room. Then I dumped the potting soil on his feet."

Luke also has great stories this week about Tim McGraw, Cody Johnson, Scotty McCreery, Keith Urban, and Eric Church.
NEXT WEEK: Luke Combs Part 2
Category: CO-HOST