This week's co-host is Luke Bryan, who is fresh off his role co-hosing the CMA Awards. We almost didn't recognize him when he walked in. He was clean shaven! "I don't have any TV stuff for a minute, so I'm clean shaven. I kinda look like you! Cleaned up like you!"
There had been reports that Luke's wife Caroline had hip surgery, so Lon asked about that: "She's good. She'd torn her labrum in her hip, and it was right after the CMAs, and there's never a good time to do that. But she's good. She's a big tennis player, and probably injured it through tennis."
Lon asked about some things we didn't see during the show: "One of the first things that happened was Peyton & I were supposed to stand on a mark for our monologue, and we both blanked on where we were supposed to stand. Also, right before my performance, our guitars weren't working, so we were busy getting that fixed."
"It was a great night, a great night of music, the ratings were up, everybody was fired up, really happy for Luke Combs winning his second Entertainer, and as long as Chris Stapleton is in the Male Vocalist category, they might as well call it the Chris Stapleton award."
Luke was part of the CMA Song of the Year, because he joined Jordan Davis on "Buy Dirt." "It was a great moment for Jordan. At the time, I told Peyton. 'I won an award!' And afterwards they told me the award is for the songwriters. So then I told Peyton, 'See how the music business is? I thought I won an award. and I find out I didn't.' We got a big laugh out of that.
The weekend before the CMAs, Luke was guest picker on ESPN Game Day, rooting for his Georgia Bulldogs. "I just went a little crazy, it was a fun moment, I wake up every day trying to have fun. I woke up in Tampa, got on a plane for Athens, went to my nephew's tailgate, hosted Game Day, hung out with Peyton, went to the game, flew back to do my concert in Tampa, and after that I flew back home and I was in bed at 1 AM."
In addition to all that, Luke worked on American Idol: "I left hosting the CMA Awards on Wednesday, and at 9:30 Thursday morning, I was doing American Idol auditions in Nashville. And we did auditions for four days. Lionel had a show in Atlanta on Friday. So we did auditions on Thursday, Saturday, Sunday, and Monday. So we're done with the auditions for next season."

Luke also has great stories this week about Morgan Wallen, Mitchell Tenpenny, Scotty McCreery, Thomas Rhett, and Katy Perry.
NEXT WEEK: Luke Bryan Part 2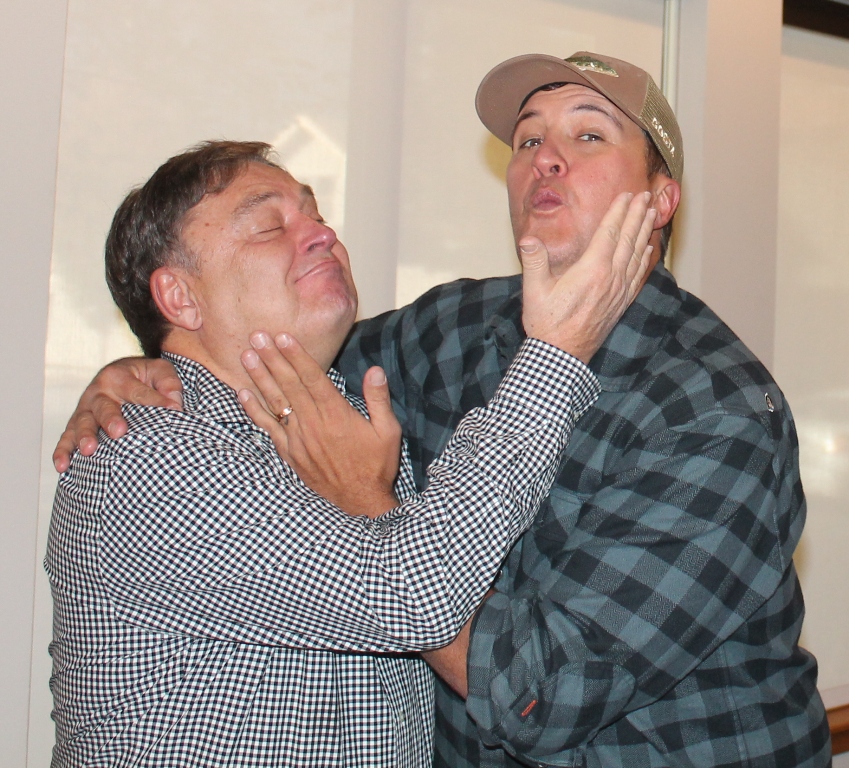 Category: CO-HOST